LIFTY – THE MANURE SLIDE-LIFTER! FINALLY, EASY PULLING OF STOPPERS AND SLIDES.
Whether in pig houses or cattle barns, manure must be drained at regular intervals. This process is associated with the pulling of manure slides or plugs.
This is hard and unpopular work and requires great effort at the moment of lifting. Since this is done in a bent over posture and usually involves vigorous tearing and twisting of the back, the back or even the intervertebral discs are often affected.
Lifty makes it possible to lift slurry scrapers or slurry plugs without any physical strain. Draining liquid manure is finally fun!
Lifty - for more occupational health and safety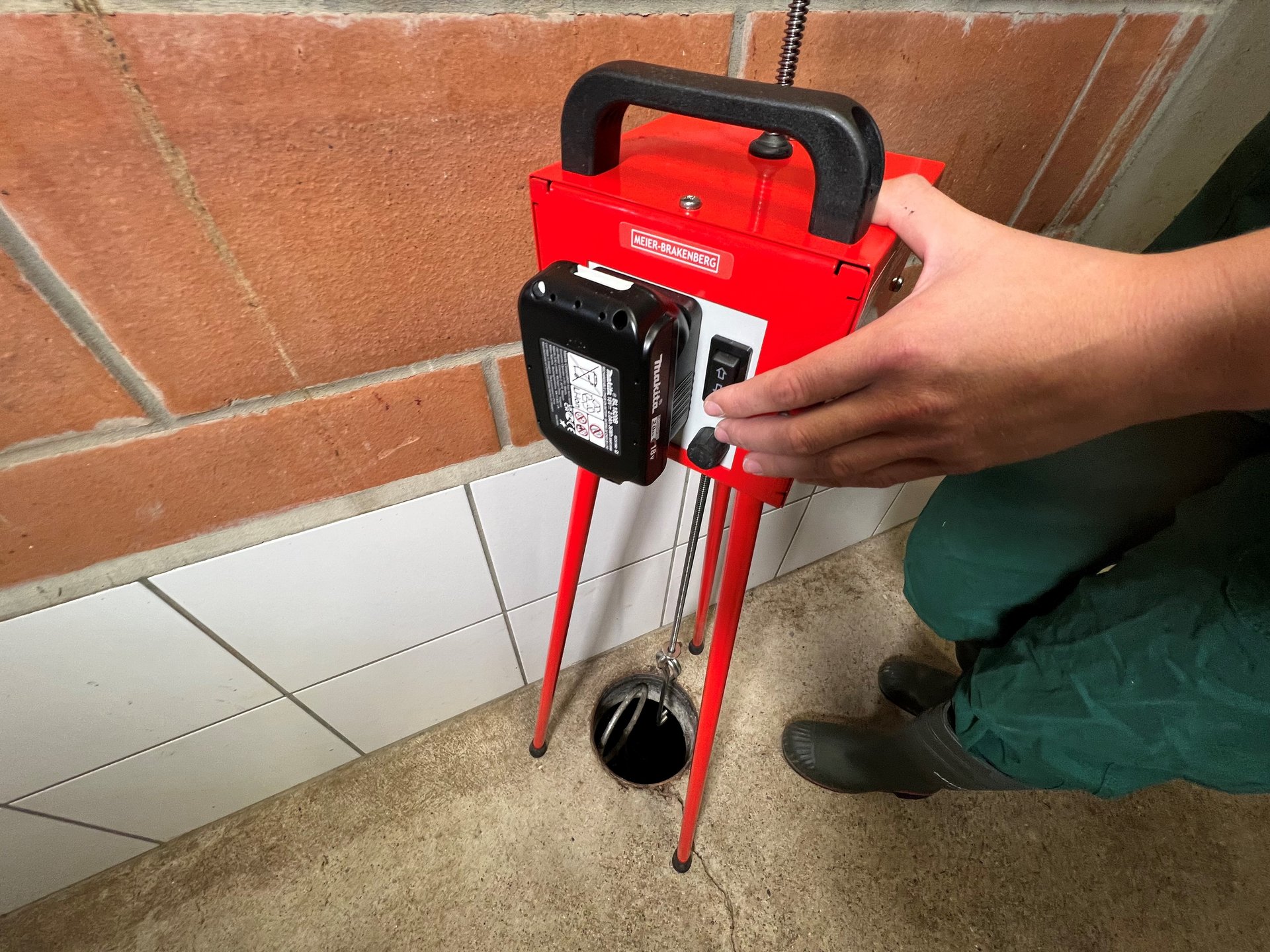 Lifty is lightweight and mobile and can be used anywhere in the stables. The user places the tripod over the slides or plugs, whether in the central aisle or directly in the pen. Sliders or plugs are lifted electrically without any use of physical force. The operation is at the touch of a button and battery-driven.
Lifty – for more comfort and efficiency at work
For manure slides mounted close to walls, one of the three legs can be removed at a quick-release fastener so that the housing rests directly against the wall during the lifting process >> all slides are accessible.
Equipped with 2 hooks of 30 cm, for plugs and slides that need to be hooked at two positions. In addition, an 82 cm hook is included to reach even very deep mounted plugs.
It is possible to lift up to 100 kg.
Flexible use due to battery operation, sufficient for about 200 plug liftings. Operation with standard battery, no special purchase required (standard equipped with a Makita adapter, other adapters on request).
Deep discharge protection: turns off operation when battery is discharged.
Lightweight design, with only 6.7 kg (incl. battery) Lifty can be carried to any place by hand.
Floating spindle type lifting gear, so that the function is guaranteed even at slightly offset pull.
Moisture-proof electrical box in housing.
Manure slide-lifter Lifty - overload protection
Unlocking at the touch of a button, bolted housing.

Manure slide-lifter Lifty – spindle type lifting gear
Long-life spindle type lifting gear, stroke 750 mm, ensures function even with slightly offset pulls.
Technical Data
| Type | Lifty |
| --- | --- |
| Length | 345 mm |
| Width | 285 mm |
| Height | 980 mm |
| Height with spindle shaft | 1100 mm |
| Stroke length | 750 mm, 250 mm/10 sec |
| Housing | Powder coated steel |
| Motor | Spindle type lifting gear, 24 V, 1000 N lifting force |
| Weight | 6.3 kg without battery |
| Length hook | 2 x 300 mm, 1 x 820 mm |
| Accessories optional | Power set Makita battery incl. charger |
More information
Service & Product inquiry
Would you like information material or a non-binding offer? We are looking forward to your inquiry!