Come and see for yourself
Welcome at Meier-Brakenberg
Convince yourself and have a look at our products right at our company in Extertal, at your agent, your local service partner or of course at the important agricultural fairs.
You will find us on many leading fairs such as the EuroTier and Agritechnica in Hanover or many regional exhibitions such as the Agrarunternehmertage in Münster, the Rottalschau in Southern Germany or the Landtage Nord in Wüsting.
Our competent partners will demonstrate our technology and advise the users at many other fairs and exhibitions such as the Brockumer Markt, the Tarmstedter exhibition or the Düstermühlenmarkt in Münsterland region.
Come and visit us, experience our products and exchange ideas with our experts. Expert discussions are enriching for all involved.
EuroTier - Hanover
EuroTier - the world's leading fair trade for livestock breeding offers visitors a width range of topics around pig-, cattle- and poultry livestock and herd management – also as bio-energy and other issues. This platform allows visitors an information search and exchange of news in the branch.
Meier-Brakenberg presents the entire product range, from high-pressure cleaners and weighing technology to soaking and cooling units. In the focus of our fair performance are solutions which provide the customer improvements during the working process, also as an increase of animal well fair at the same step.
Map:
Messegelände
30521 Hannover
Deutschland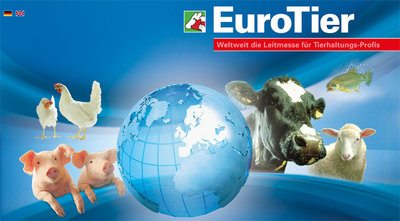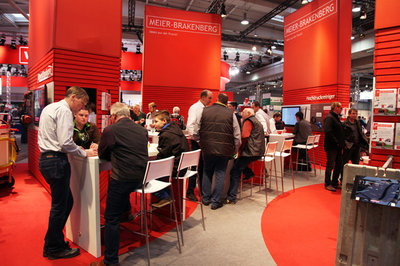 Service & Product inquiry
Would you like information material or a non-binding offer? We are looking forward to your inquiry!
Agrarunternehmertage - Münster
The most important regional trade fair in Germany takes place in Münster, North Rhine-Westphalia. Every two years Meier-Brakenberg presents the product range all around pressure cleaning, especially the mobile pressure cleaners. Also as scales for animals, e. g. the mobile single animal weighing machine for fattening pigs. Last but not least: Meier-Brakenberg's low pressure soaking- and cooling units for stables.
"Animal welfare" will be an important topic once again. Especially Porky's Fun Box and the Nibbling pipe as organic activity materials enjoy large feedback and interest.
Map:
Exhibition and Congress Centrum Hall Münsterland
Albersloher Weg 32
48155 Münster
Germany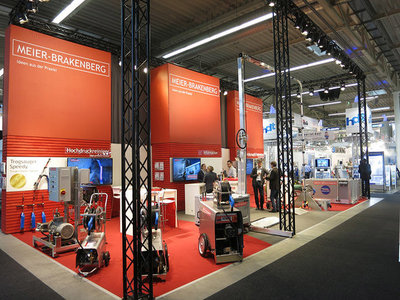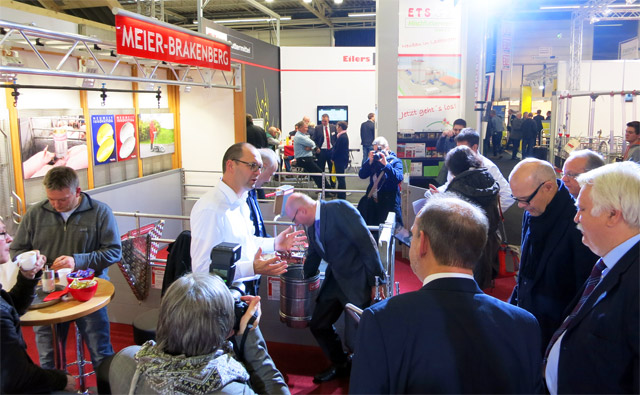 DeLuTa - Bremen
The DeLuTa in Bremen is a congress and conference of contractors with accompanying industrial exhibition. At DeLuTa in Bremen, participants can choose between around 70 industry-specific lectures and panel discussions. In the following industrial exhibition, some 270 member companies will be presenting large-scale agricultural and municipal machinery.
Meier-Brakenberg is a partner for subcontractors and we present our professional high-pressure cleaner for machine cleaning, including the new hot-water units with injector technology for detergent application.
Map:
Messe Bremen
Findorffstraße 101
28215 Bremen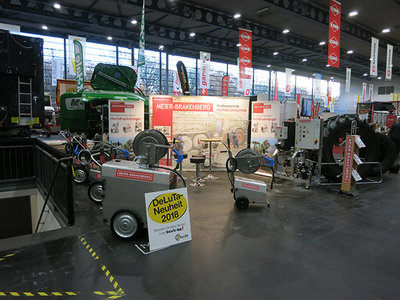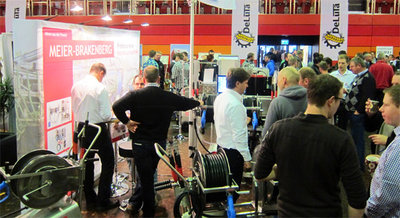 AgriTechnica - Hanover
As the world's leading trade fair for agricultural technology in plant production, AGRI TECHNICA in Hanover, with more than 2,900 exhibitors from 52 countries, offers its approximately 450,000 visitors a comprehensive range of products and information
Meier-Brakenberg will present the whole range of pressure-cleaning technologies for agricultural customers. Clients also as Dealers will be excited about the latest trends and developments in professional cleaning machines.
Map:
Messegelände
30521 Hannover
Deutschland
Demopark - Eisenach
Meier-Brakenberg exhibits high-pressure technology every two years at the Demopark in Eisenach. The visitor with communally, gardening and landscaping background will receive the possibility to experience the professional cleaning solutions. European largest outdoor exhibition offers the ideal platform for presenting this product live at the airport Eisenach-Kindel.
Meier-Brakenberg lay's emphasis on the frequency controlled pressure cleaner in combination with the hot water unit (HotBox). So User of cleaning machines can test the flexible system live at our show-car. To clean with hot water: we present the mobile pressure cleaner MBHot1320 with the 80 kW heating unit on board. In the focus for our customers are cleaning solutions for maintenance at machines and surface- and yard-cleaning.
Map:
Demopark 2017 - Flugplatz Eisenach-Kindel
Am Flugplatz
99820 Hörselberg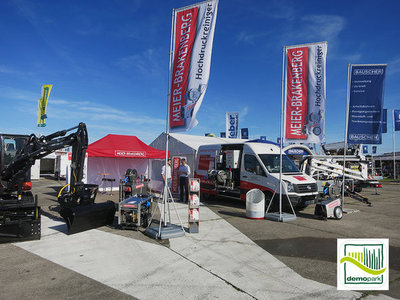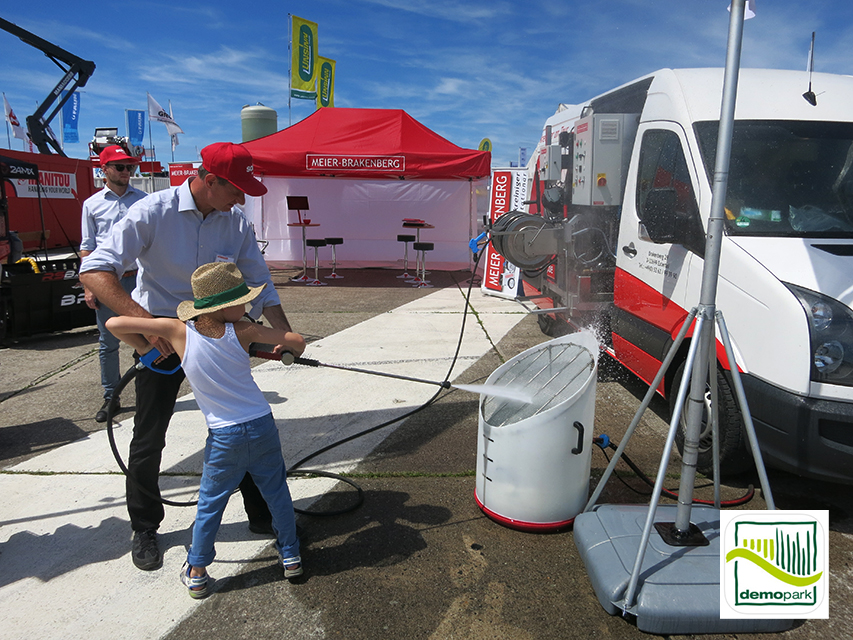 Nordbau - Neumünster
The Nordbau in Neumünster, Germany is one of the largest exhibitions for the building sector in northern Europe. Every year visit over 60.000 guests, like constructors the fair trade, where about 850 exhibitors show their responsibilities. The scope of products and supporting services ranges from big construction machinery, like earth moving equipment through building materials down to interior fitting for apartment building.
Customised cleaning solutions concerning pressure cleaning are also need in the construction and building sector. Meier-Brakenberg takes this as an opportunity and exhibits l at the Nordbau.
Map:
Nordbau 2016 - Holstenhallen Neumünster
Justus-von-Liebig-Straße 2
24537 Neumünster