Come and see for yourself
Welcome at Meier-Brakenberg
Convince yourself and have a look at our products right at our company in Extertal, at your agent, your local service partner or of course at the important agricultural fairs.
You will find us on many leading fairs such as the EuroTier and Agritechnica in Hanover or many regional exhibitions such as the Agrarunternehmertage in Münster, the Rottalschau in Southern Germany or the Landtage Nord in Wüsting.
Our competent partners will demonstrate our technology and advise the users at many other fairs and exhibitions such as the Brockumer Markt, the Tarmstedter exhibition or the Düstermühlenmarkt in Münsterland region.
Come and visit us, experience our products and exchange ideas with our experts. Expert discussions are enriching for all involved.
Nordbau in Neumünster
The Nordbau in Neumünster, Germany is one of the largest exhibitions for the building sector in northern Europe. Every year visit over 60.000 guests, like constructors the fair trade, where about 850 exhibitors show their responsibilities. The scope of products and supporting services ranges from big construction machinery, like earth moving equipment through building materials down to interior fitting for apartment building.
Customised cleaning solutions concerning pressure cleaning are also need in the construction and building sector. This fact causes Meier-Brakenberg to start our engagement in 2016 and develop this market also in 2017.
You can find us at the outdoor location: "Freigelände Süd, Husumer Straße"
Date:
13. - 17. September 2017
Map:
Nordbau 2016 - Holstenhallen Neumünster
Justus-von-Liebig-Straße 2
24537 Neumünster
Opening hours:
Daily from 9:00 to 18:00 h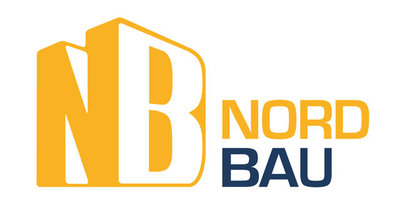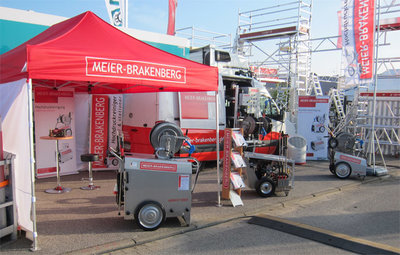 Service & Product inquiry
Would you like information material or a non-binding offer? We are looking forward to your inquiry!
AgriTechnica - Hanover
The next Hanover AgriTechnica takes place from 12 November till 18 November 2017. The world's leading fair for agricultural technology in the field of crop production offers comprehensive range of products and information to more than 2,900 exhibitors from 52 countries and some 450,000 visitors.
The fair starts on 12 November 2017 with the Traders Day. Interesting for all DLG members is a visit on the "Exklusivtag" on 13 November 2017.
Meier-Brakenberg will present the whole range of pressure-cleaning technologies for agricultural customers. Clients also as Dealers will be excited about the latest trends and developments in professional cleaning machines.
Date:
14. - 18. November 2017
Map:
Messegelände
30521 Hannover
Deutschland
Opening hours:
Daily from 9:00 to 18:00 h
EuroTier - Hanover
EuroTier - the world's leading fair trade for livestock breeding offers visitors a width range of topics around pig-, cattle- and poultry livestock and herd management – also as bio-energy and other issues. This platform allows visitors an information search and exchange of news in the branch.
The next EuroTier takes place in Hanover from 13 to 16 November 2018.
Meier-Brakenberg presents the entire product range, from high-pressure cleaners and weighing technology to soaking and cooling units. In the focus of our fair performance are solutions which provide the customer improvements during the working process, also as an increase of animal well fair at the same step.
Date:
13. - 16. November 2018
Map:
Messegelände
30521 Hannover
Deutschland
Opening hours:
Daily from 9:00 to 18:00 h